Installing Lightroom Presets
Thank you for purchasing Exploring Together Library Presets. In the video above I'm explaining how to install and how to properly use presets. That's why I'd like to encourage you to watch it.
Note: in this guide, you will find how to import presets on a Mac, however, the process is the same for windows.
Installing Presets
Download the Presets.
You can download the presets in the "Thank You Page" after your purchase, or you will receive an email where you can download them as well.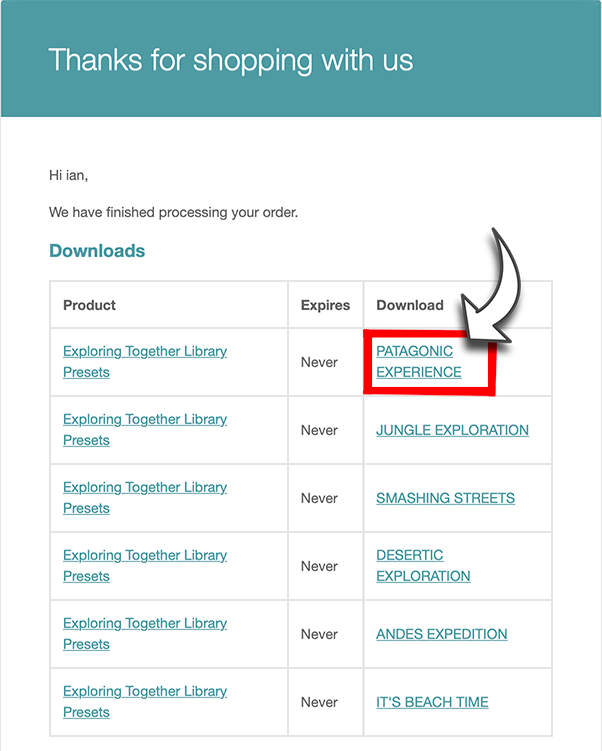 Importing Presets
After Downloading Exploring Together Library Presets, you will need to double click on them to unzip them.
After you have done that, go to Lightroom > Developer > Presets > Import Presets
Look for the Presets and import the files:
Now you will see the Presets in Lightroom.
Using The Presets:
To use a preset, simply select that fits the image and your liking. Please watch the video above for further information on how to correctly use the presets.