How To Travel Photography: 15 Tips For Excellent Results
Hello Explorers! Today I bring 10 great tips on how to make fantastic travel photography for you to take awesome snaps of your travels.
Before we begin, it is essential to understand that while you can take good images with any camera, there are certain moments when you actually need a real camera to make the most out of the situation.
That's why I'd suggest you take a look into my blog "should you buy a camera" to understand the reasons behind why and when you need a real camera.
By the way Explorers! If you want to learn about Travel Photography and get the sickest tutorials, by sure to subscribe to the newsletter and follow me on Pinterest!
By the way Explorer! Do not forget to save this Pin in your Photography Boards so next time you travel, you have quick access to all these tips! ?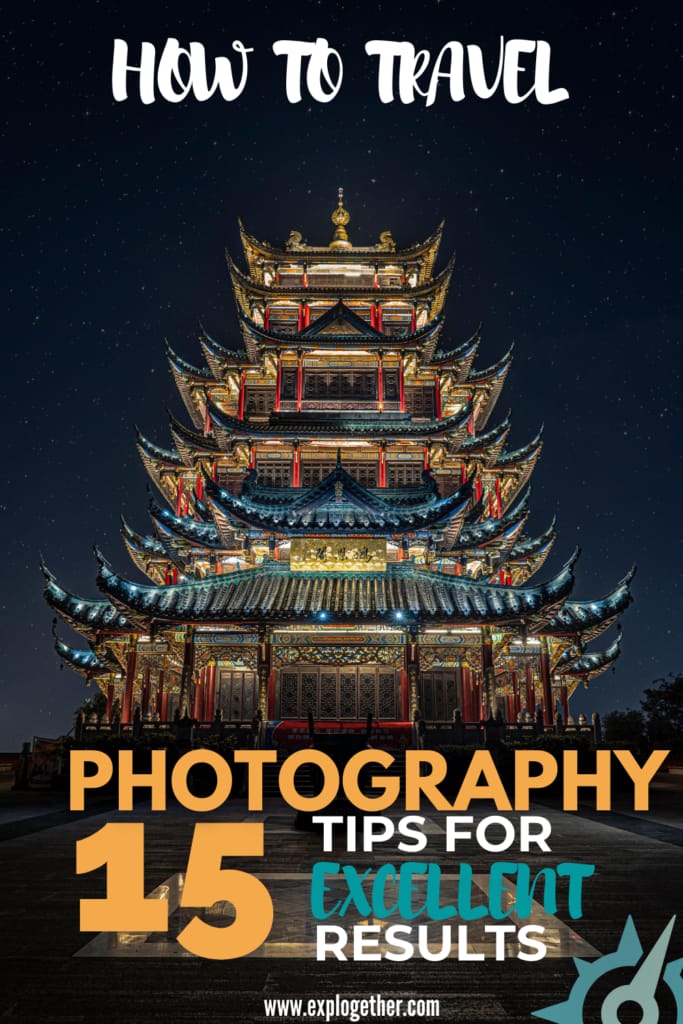 Okay! Let's see the tips that I have for how to travel photography.
1.- Arrive early
If you are heading to a worldwide known destination, the chances you have there will be other hundreds of people are high. That's why you want to be the first one to be in the place so you can take the image with nobody in it.
Many locations have an entrance, and you want to be the first one to arrive at it. Why? Because as soon as the gate opens, you want to run to the spot and take the picture.
Not having people in your pictures enhances the majesty of the place. Sometimes, even if you got at the first hour, you'll see there are already people in it. But as long as they aren't all over, you can easily remove them in photoshop.
2.- Stay until Late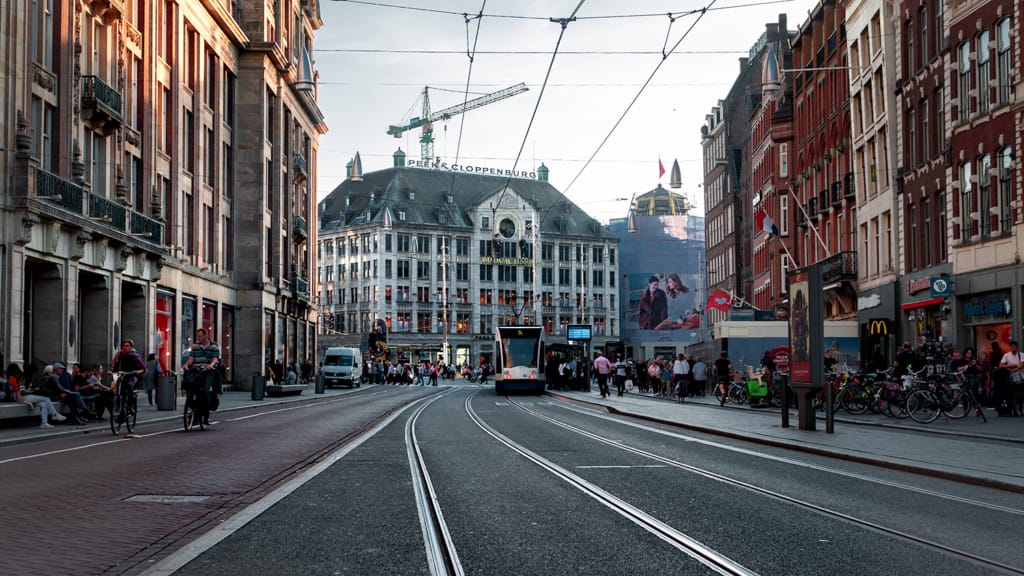 While it is more likely that more people will be around, there's still a high chance to enjoy a beautiful sunset in an accessible location as most of the other tourists have left for dinner or simply to relax.
However, many touristic locations have closing time before sunset.
That's why I'd arrive early in the morning to the touristic location, take a picture, and then head to another different place for sunset.
For example, if I'd be in Rome, I'd head early in the morning to the colosseum and for sunset find a pleasant looking hill and take a picture of St. Peter's Basilica.
3.- Shoot during the day.
Many people think that you should only shoot during the golden hour. For me, this is a huge mistake.
While it is true that light is not in your favour, you still can create great pictures and, if you know how to edit them, they can totally suit your photographic style.
The image at the right side was taken in the Lake District in Chile. The conditions in terms of light were really poor:
Still, I think it turned to be a great photography and even better composition!
4.- Develop a style
One of the main reasons why I say to shoot all day long is because it is the best way for you to improve and develop your own style.
This is not something you can make by only taking a picture. It takes time, hours and days of shooting to understand how to compose an image and how to edit it.
That's why I believe the more you shoot, the better you'll become. Even if you will never see the image again! It is the simple process of seeing through the viewfinder what will improve your photographic eye.
5.- Keep your camera IN YOUR HAND
Explorers, this is a must-do. Your camera must always be in your hand. Not in your backpack, not hanging from your neck.
Most of the time, the best pictures happen when you don't expect it. That's why you need to have quick access to your camera, so whenever you see something interesting, you turn it on, and you snap!
6.- Understand how your camera works
Don't expect to win a Formula 1 race with a Toyota Yaris, but don't expect the Formula 1 car to be as loyal as the Toyota.
Same happens with cameras. Unless you have a high-end camera, you'll notice some have better dynamic range, others are more video focused, and some might be more sports-oriented.
If you currently own an entry-level camera, then your camera sensor will likely struggle in high dynamic range situations. It is just not meant to go that far!
I used to have a Nikon D5200 -great camera to start with- but as I enjoy landscaped photography, I had to learn many techniques like HDR or Luminosity masks to blend exposures. Now I own the Nikon Z6 -absolutely love it- and no longer doing these techniques as it has an incredible sensor.
7.- Master your camera
At the same time of understanding what your camera can and can't do, you should also be aware that you can create outstanding footage with almost every camera!
But to do it, you need to know how to do it! Test how much ISO your camera handle, memorize each dial, so you don't lose time when taking pictures and see what the sharpest focal length of your camera.
8.- Bring spare batteries and SD card.
If you really are trying to make the most out of your trips, then you should be doing step 1,2 and 3. Meaning… you should be taking pictures!
Having some spare batteries is always a great thing to have. As I do a lot of filming, I generally use between 2-3 batteries a day (again, I do a lot of filming too for my youtube videos).
But sometimes, you might have to sleep in the airport, or you forgot to charge your camera and the next day you don't have enough power… That's why I am always carrying some spare batteries and a power bank.
In Perú, I had to travel 31 hours by bus (it's a fun video to watch ?) with my 3 batteries plus the power bank I had no issues at all!
The same thing happens about SD cards, have 1-2 at the very least. If one fails, you have the other one, and your trip is not screwed.
9.- Don't over gear
Gear weights and each extra gram you have on you will be a pain in the ass after walking many miles a day. That's why get 2-3 lenses at the very most.
Personally, I am currently using only one lens a 24-70 mm (there's a great bundle with the Z6). I thought at first that I was going to be short on focal distance but…
Remember, point 6? Understand how your camera works?
After realizing that I simply had one lens, I got used to it and adjusted my style to it. You can take great pictures at any focal length, just be creative and see how you "get out of your comfort zone" to create something even better.
10.- Drones as a B (or A?) camera
In many places, it is not allowed to fly drones. In these situations, just don't take your drone with you.
But when flying drones is allowed, you want to have it up in the air as not only will enable you to create more compositions compared to being in the ground, but it will also show a different perspective of the world!
If you are looking for a drone, then surely go with DJI Mavic Pro 2. It is expensive, but this is a drone that you can totally use for commercial work. You can make profits out of it quiet easy.
11.- Take a good camera bag with you
The last thing I'd ever do is to put my camera gear in my luggage. Not only I don't know the way it is handled, but also the chances of getting it stolen are considerably higher!
That's why I always take the camera and lenses in my Lowpro 450 AD backpack.
This backpack is just amazing. It fits my camera gear (1-2 lenses easily) and my drone. Ah! I also can fit my 15-inch mac for doing the editings of my videos and photography while on the go.
It isn't a cheap bag, but I promise this thing is worth every penny!
12.-Meet locals!
If you really want to go into the travel and photography world, you need to meet locals! They are the ones who can give you the best advice and hidden places that nobody but them knows!
Besides, for your own "health", you want to get to know them because it is the best way for you to really enjoy your journey.
13.- Get to know the place
As same as knowing the locals, try to understand the history behind it. Sometimes, a picture isn't about what's in the shot, instead of the story behind it!
For me, someone who takes this into the next level is Chris Burkard. Surely, his images are amazing, and he has the resources to go where no one else has been. But Chris creates next-level travel photography as he is always sharing a story of what was happening.
14.- Keep it real
While editing and making adjustments to your pictures is fine -if you still think photography should not be edited, this might not be the right blog for you- you don't want to make it look fake.
Oversaturated teal and orange style is no go. Not because teal and orange don't work, it is because people immediately notice how fake it looks.
That's why you have to create and distinctive colour palette, but don't push it too far from what reality is. We are on earth, not on Mars.
Remember, travel photography is something that -still- happens on earth.
If there is one advice I can give you, is to be aware of what you are doing with the saturation slider. I tend to skip it and use the HSL tab which gives more control
15.- Be willing to do it.
For me, travel photography is the dreamed job. But I would not recommend it if you are not willing to work really hard for it.
Especially when you are starting, means sleeping in airports and hostels to save money, being out at early hours, walking a lot and struggling to find clients.
In 2020, this job is almost dead. BUT, I believe there will be huge opportunities once all this COVID thing is over. Tourism will blossom again and more reliable than before.
All the negative aspects aside. I absolutely love this job, and if you put the passion into it, you will succeed. There's still too much world that hasn't even been explored!
Finally, I love being able to meet people here and there, but overall, I love seeing people saying "woow" with the images I take ?. Far better than doing +sumif and =vlookups as a Key Account Manager haha
Wishing you a good day, but overall, an awesome shooting
You Travel Photographer Explorer ?
Share Some pins! ?