Best Things To Do In Mallorca, Spain
Either you are going on your own or with your partner, Mallorca should certainly in your bucketlist of places to visit in Spain. Nice weather, beautiful beaches and fantastic food are some of the pleasures to enjoy in Mallorca. That's why, in this article we are going to share with you the best things to do in Mallorca, Spain!
Be sure to save this Pin in your Travel Boards so you know what to look for when visiting Mallorca!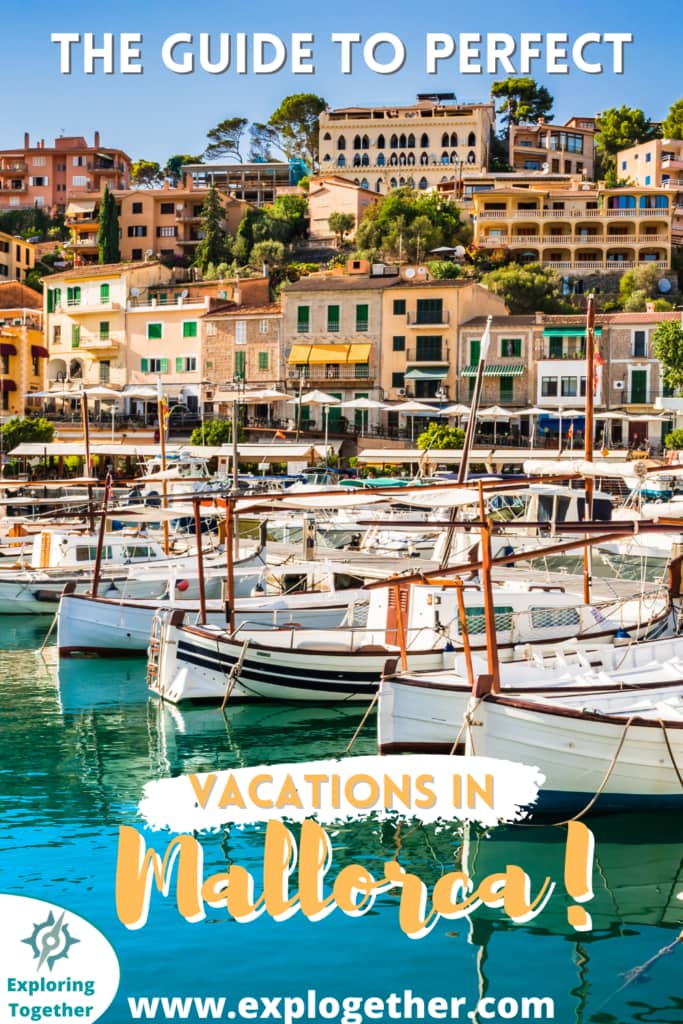 Best Things To Do in Mallorca: Palma!
Palma is the capital of Mallorca and if you like history and culture then this is a spot to go. Palma has a beautiful cathedral called La Seu, this gothic masterpiece that has the second tallest nave of all gothic cathedrals around the world. I highly recommend taking a nice tour to see how was it built and the history behind it.
Another must-do is to take a few photos during sunset because you'll have one of the most beautiful pictures that you can take. After all, taking nice pictures during our holidays is an important thing to do so later we can remember those beautiful moments, right? La Seu is lit up at night which makes it perfect to walk around and see the moon reflecting in the ocean.
Explore the "Casco Antiguo"
In Spain the casco antiguo is called to the area of the city that used to be the medieval downtown. These ancient roads are fantastic to get lost and simply enjoy of the beauty of history. Take it calmly, no body will rush you as there are no cars there because the streets are just too narrow. Be sure to bring a map with you, because it is quite hard to locate yourself inside of this mini labyrinth of medieval streets!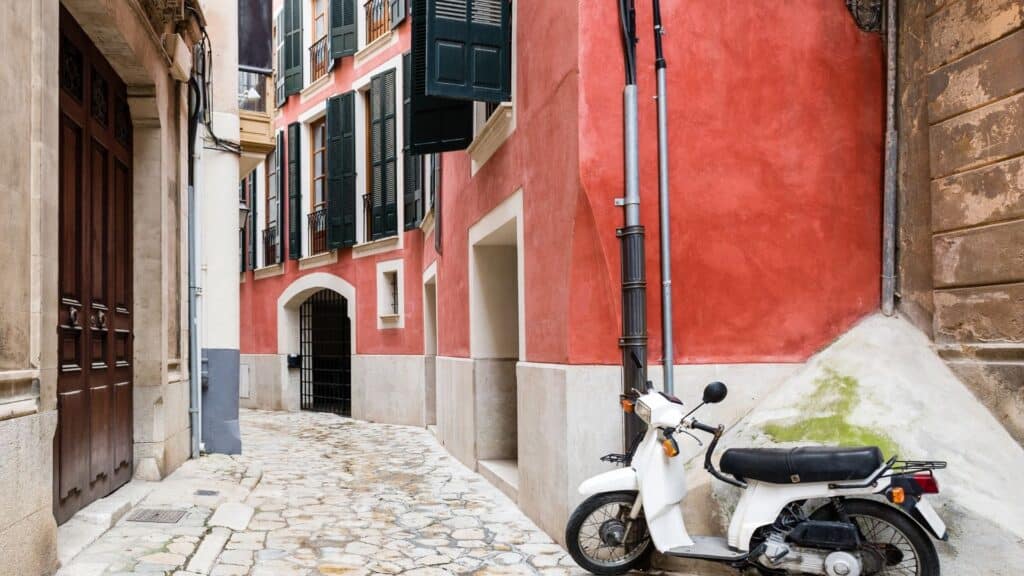 Walk around Via Veri
This Bohemian street used to be the avenue of former palaces that nowadays are mostly stylish interior design stores. Visiting the stores is a fun experience as it will surely give you an idea or two for a project that you might have, but the real beauty is walking around the street.
Other Activities
You can walk along the dock where there are several boats to admire and there are several websites that allow you to rent a boat for a day (conditions may apply). If you are with your partner, they also offer sunset boat trips, then I would recommend going on one with your significant other. They are very romantic.
For a day trip, I would suggest going to the Palma Aquarium. It has a range of fish and they even let you touch sea urchins and starfish. Unfortunately, you cannot touch the stingrays because it 'stresses them out'. However, you can still see them close up. They also take your photo with a parrot on your shoulder which you can purchase on your way out.
Side note: They offer cheaper tickets if you book online or give group pricings.
When it comes to food!
Palma's surrounding area is not that busy for nightlife but does have some lovely restaurants. Mallorca has a range of fresh seafood. Such as the infamous stonefish and lobster. Palma is a peaceful city and it offers many tapas deals with cheap 1 euro beers.
However, tapas offers change depending on the day, so ask the staff. The vibe is very relaxed, and people do not stay out too late. By 11pm-12am the streets are mostly quiet so early starts on your trip are important.
In my opinion, Spanish food might be the best one in Europe (yes, for me might be even better than Italian and French) and Mallorca clearly validates my argument. You won't eat bad food, simple as that.
Clearly is not about eating bad food, it is about eating something that makes our palate wonder. Some dishes you should certainly look for are:
Caracoles a la Mallorquina (just try it, you'll love it)
Frito Mallorquin
Sobrasada Mallorquina
Coca de Trampo
Ensaimada de Mallorca (dessert ?)
A few restaurants that you should visit:
Cannibal Cantina (Spanish Food)
Asador Puro Fuego (Spanish Grill)
Kingfisher Restaurant (Spanish Seaood)
When it comes to Spanish-American food and a good coffee for you to enjoy, then I'd totally suggest you to visit:
Arabay Coffee
Beatnik Palma (Spanish-American)
Other Best Things To Do in Mallorca!
Santa Ponsa
In Santa Ponsa you'll find excursions in abundance. Transport is readily available from hotels and often excursion companies will pick you up by minibus. Mallorca has many excursions such as:
cliff jumping
boat trips
jet skiing and more.
Santa Ponsa has crystal clear waters perfect for snorkelling. However, this area has more of a chilled nightlife. It is not as busy as Magaluf but there is still forms of entertainment.
Cala Varques
If you enjoy thrills, then Cala Vargues is a place to take part in Cliff jumping. If you book via an activities company then they will pick you up from your hotel and take you to Cala Vargues. Here, the jumps vary in height. The highest being 10 metres, maybe 12 meters if they trust your jumping skills. You do have an instructor who is qualified, and they do provide safety equipment.
Caves of Drach
Close to Port de Manacor exists a unique cave that is by far one of the best things to do in Mallorca. Caves of Drach is a 25-meter underground wonder that contains the biggest underground lake in Europe discovered so far. This attraction is a must-do as it will leave you in total "wow"
I'm totally sure tthat you'll have a fantsatic time in Mallorca, either enjoying the beach, the gastronomy or some local adventure, it is just the perfect place for some chill hollidays
If you liked this post, then be sure to save this pin in your travel board!